Chaplaincy, Care and Council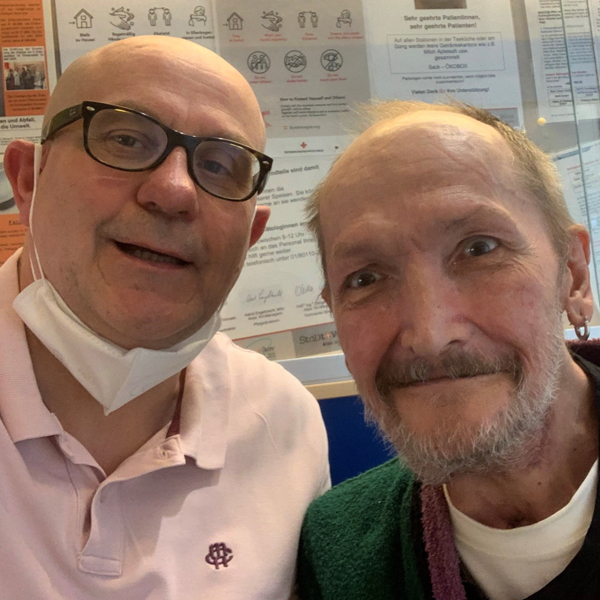 Chaplaincy and Pastoral Care in Everyday Life
Caring about others in everyday life is our main focus. People who come to us are looking for one thing above all: someone who just listens, wholeheartedly. Chaplaincy and pastoral care are not therapy, we do not solve problems, do not judge or rate anyone. We simply share what is present, right here and now. This might happen in one-on-one settings or in meditation groups, where we come together in silence first and then practice sharing in a dialogue format, from heart to heart.
Prison Chaplaincy
We currently support nine inmates, through in-person visits, letters and calls. We offer one-on-one meetings, group talks, and meditation sessions. If circumstances don't allow personal contact, we offer audio meditation instructions. We provide books, clothing or alternative medical products that are not available in prison.
Contrary to popular belief, a prison sentence is not a personal matter. Not only the inmate him- or herself is affected, but also his/her family, the victim's family, friends, etc. We keep in contact with the wider circle of people affected by the crime, support parents and siblings. When messages get stuck in the official channel, we can often help out and act as communications intermediaries.
Refugee Aid
We are affiliated with Diakonie Flüchtlingsdienst, under whose umbrella we support a family from Iran. Having waited for 7 years, they recently received their residency permit. We provide tutoring, translate official mail, give general tips, explain cultural peculiarities, celebrate birthdays, Austrian and Iranian festivals together.
Caring for the Homeless
At VinziRast homeless facility, we support long-term residents by providing guidance and council in one-on-one settings. Every now and then, we cook dinner for 20-40 short-time visitors.
Affiliations
We work closely with other associations and NGOs, for example Verein Soziale Gerichtshilfe, and Verein RGM, and chaplains from other denominations.